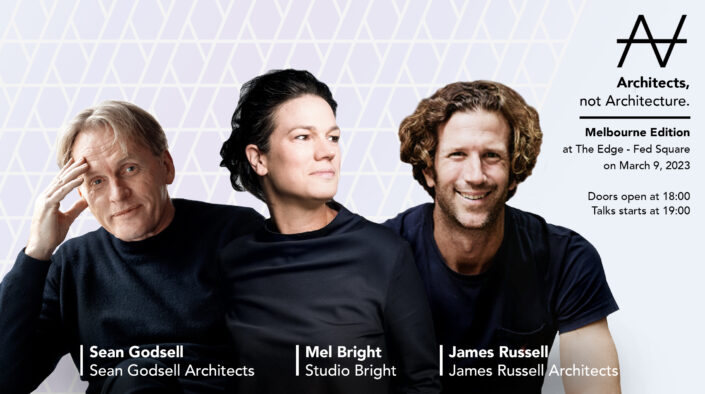 23.02.2023 / Talks / People / Events
The international event series Architects, not Architecture, will take place in Melbourne on March 9th at The Edge, Fed Square. Three architects, including Sean Godsell, James Russell, and our Director, Mel, will talk about their personal experiences and the influences that impacted them as architects in the most important creative periods in their lives.
Architects, not Architecture, or AnA, gives guests the chance to get to know world-renowned architects on a more personal level as there is only one golden rule: speakers are not allowed to talk about their architectural projects. This has allowed audiences around the globe to enjoy unique personal content since the format was introduced in 2015.
For more details and to purchase tickets, please visit here